Aussie Butt Cream - 250ml Jar
Regular price
$33.99 AUD
Sale price
$33.99 AUD
Unit price
per
Sale
Sold out
Share
View full details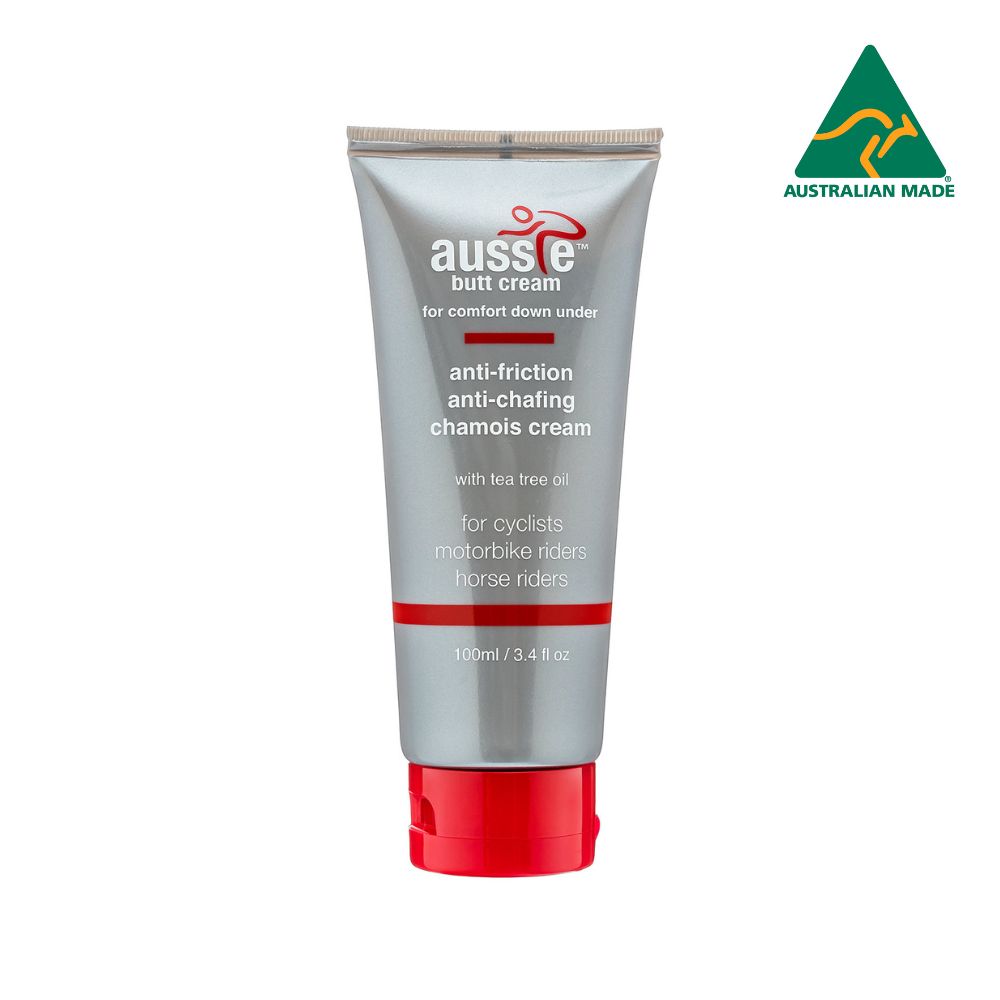 Aussie Butt Cream - 100ml Tube
Regular price
$21.99 AUD
Sale price
$21.99 AUD
Unit price
per
Sale
Sold out
Share
View full details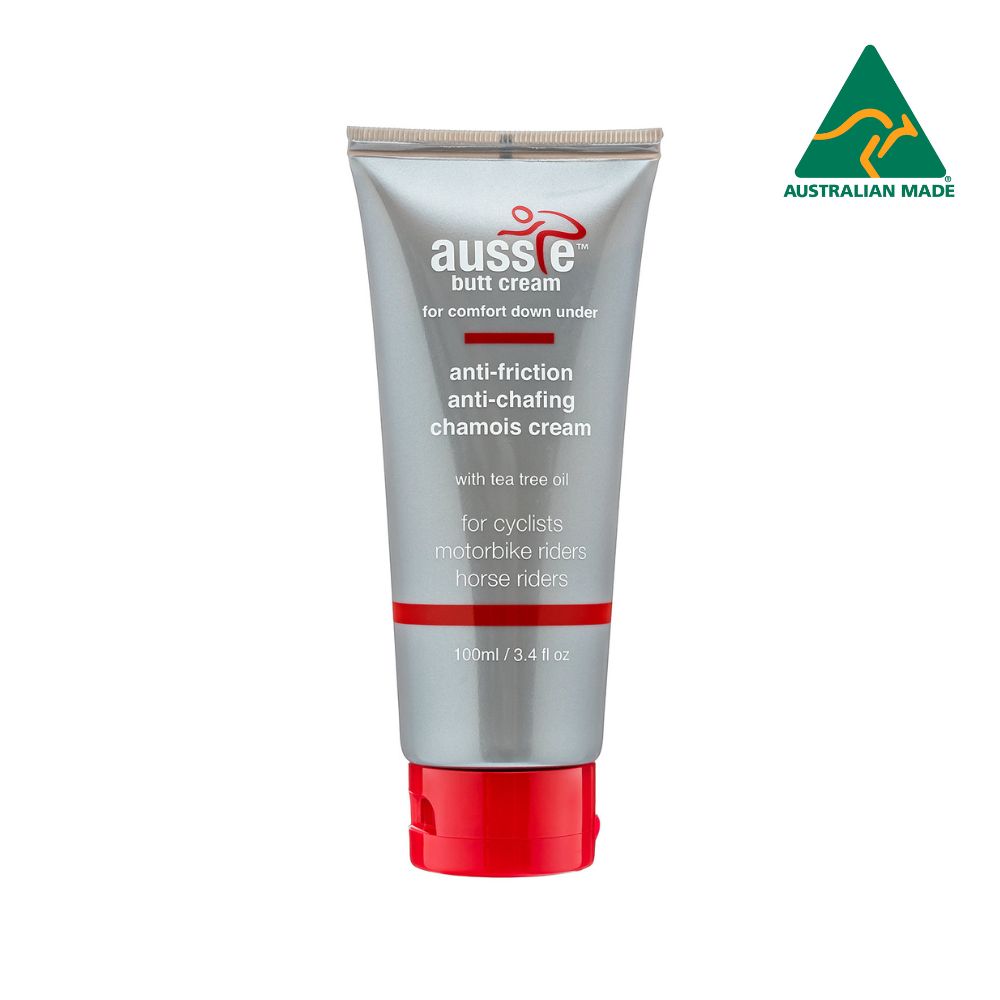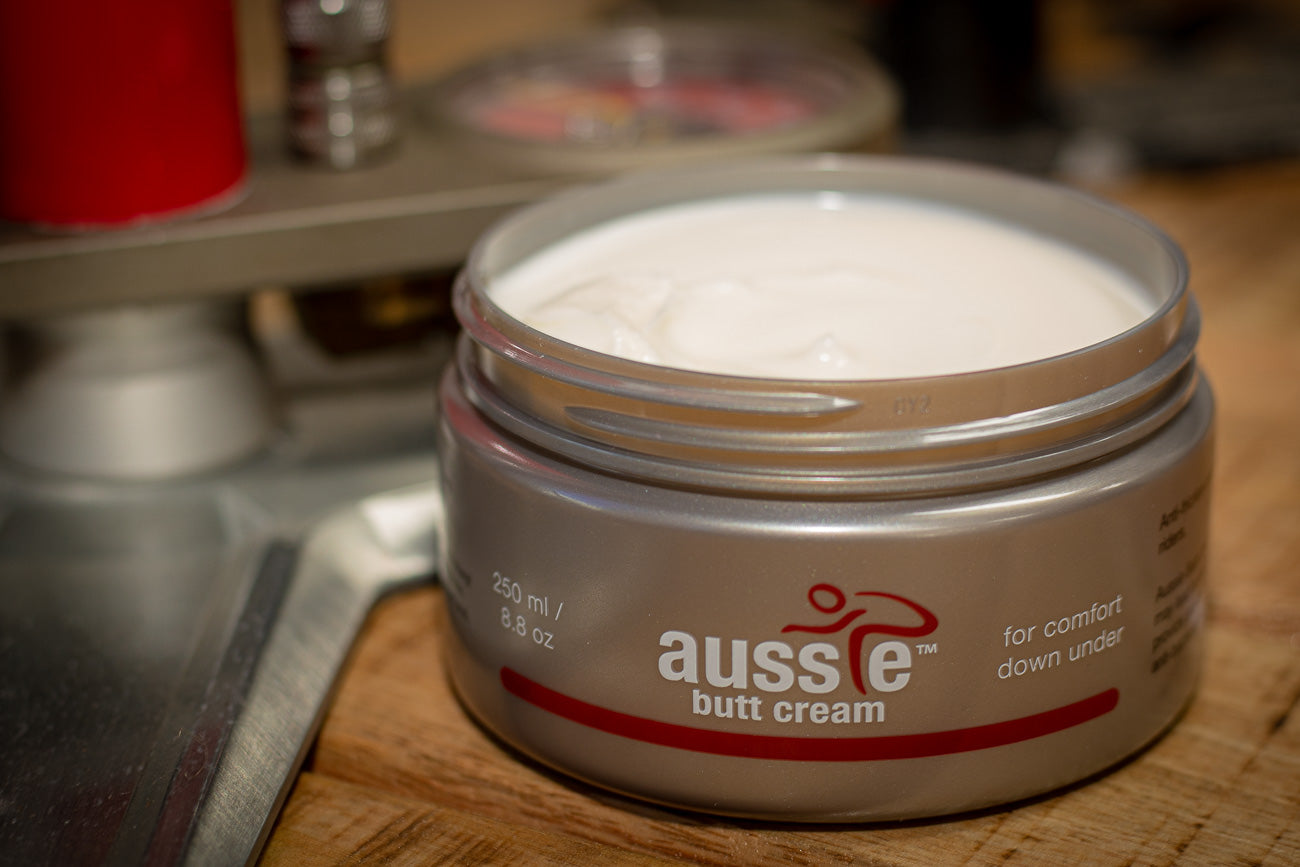 About Us
We seem to have been around forever. The team was originally based in the inland city of Wagga Wagga, known by its aboriginal name meaning, Land of Many Crows. A small success story in this fantastic country often under drought. We are now based in Brisbane.
Research

Aussie Butt Cream fuses science, creativity, passion and experience. Our Australian manufacturing facility is licensed to stringent Australian Certified Organic standards, recognized internationally. The formula comprises 100% natural constituents including the flagship - Melaleuca Alternifolia Oil - from the tea tree. It's steam distilled from leaves which contain terpenoids, found to have antiseptic, antifungal, and antimicrobial activity.

Application

Apply a moderate amount to the skin area or directly to the chamois by hand each time before you go out cycling.

If you plan to exercise for 3-4 hours or more, apply Aussie Butt Cream again.
We designed our cream to be water-soluble for ease of washing.

Sponsorships

We support local and national charities as well as young riders, women, elite athletes, Australia's high performance teams in Road Cycling, MTB, BMX, Triathlon & Open Water Swimming.

To become an Aussie Butt Anti Chafing Cream Sponsored Athlete or Ambassador please drop us an email.

sales@aussiebuttcream.com
Shipping
Free shipping for orders over $45 | $9.95 for orders under $45 I Express Shipping $15.99
Prefer Brick & Mortar Stores?
No worries, click on this button to see Aussie Butt Cream stockists.
Returns & Refunds
For incorrectly supplied or damaged items, contact us within 30 days of purchase. Refunds or replacements will usually be processed within two (2) working days of approval.